California
•
Upper Yuba Watershed
Spaulding Lake
June 9 2023
66,686 acre-ft
+0.18% today 105% of Normal

•

Normal

Water storage levels at Spaulding Lake are currently 66,686 acre-ft, about 105% of normal. The average for this time of year is approximately 62,960.33acre-ft.

Maximum recorded Storage since record keeping began in 2019 was 2022-05-19 when levels reached 74,306 acre-ft. Lowest recorded Storage was 2020-10-14 when levels receded to 161 acre-ft.

Spaulding Lake, located in California, is a man-made reservoir with a rich history. It was created in the 1960s to provide water for the surrounding areas, including Sacramento, Yuba, and Placer counties. The lake is fed by the Yuba River and a series of canals and ditches. The hydrology of the lake is closely monitored to ensure a sustainable water supply. The lake relies on snowpack from the Sierra Nevada Mountains and surface water flows from the Yuba River for its water supply. The lake is used for agricultural purposes, including irrigation for crops such as rice, and also provides recreational opportunities such as boating and fishing. The lake and its surrounding areas are home to a variety of wildlife, including bald eagles, ospreys, and black bears.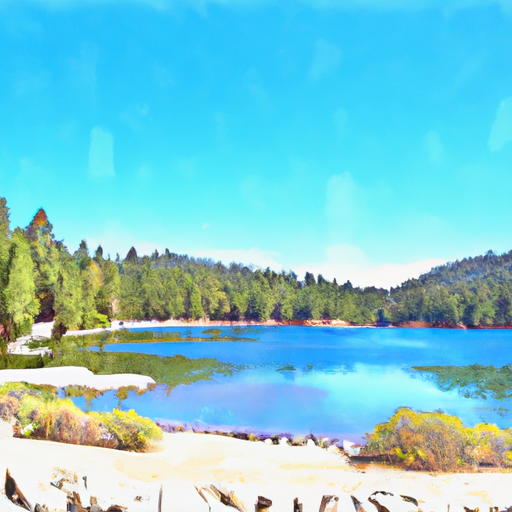 Geolocation
-120.641, 39.329
Elevation
5,013 ft
Storage 24hr Change
0.18%
Percent of Normal
105%
Minimum
161 acre-ft
2020-10-14
Maximum
74,306 acre-ft
2022-05-19
Average
62,960 acre-ft
Nearby Reservoirs