Oklahoma Reservoirs
•
Cache Watershed
Lake Ellsworth Near Elgin
RESERVOIR REPORT
September 27 2023
1,230 ft
0% today 100% of Normal

•

Normal

Water gage height, ft levels at Lake Ellsworth Near Elgin are currently 1,230 ft, about 100% of normal. The average for this time of year is approximately 1,230.6ft. Maximum recorded Gage height, ft since record keeping began in 2007 was 2015-05-25 when levels reached 1,236.46 ft. Lowest recorded Gage height, ft was 2012-02-29 when levels receded to 1,223.22 ft. View historical levels.

Lake Ellsworth is a man-made reservoir located near Elgin, Oklahoma. It was constructed in 1962 by the U.S. Army Corps of Engineers as part of the Cache Creek Flood Control Project. The lake provides flood control, irrigation, and recreational opportunities for the area. It has a surface area of 5,200 acres and a maximum depth of 87 feet. The main source of water for the lake is Cache Creek, which flows into the lake from the north. Snowmelt and rainfall also contribute to the lake's water supply. The lake is used for fishing, boating, and swimming, and there are several campgrounds and picnic areas located along its shores. Agriculture is an important industry in the area, and the lake is used for irrigation purposes.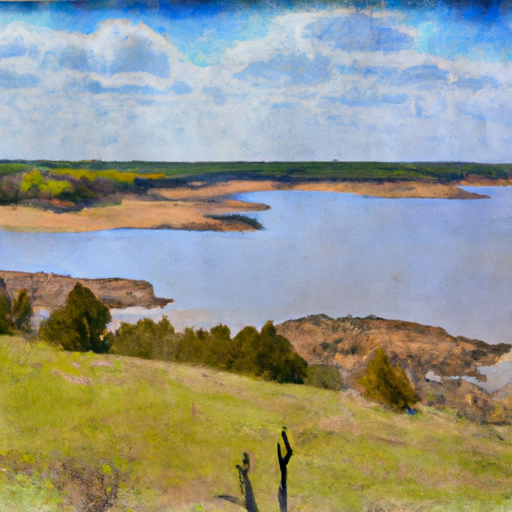 Geolocation
-98.368, 34.794
Elevation
1,229.87 ft
Gage Height, Ft 24hr Change
0%
Percent of Normal
100%
Minimum
1,223.22 ft
2012-02-29
Maximum
1,236.46 ft
2015-05-25
Average
1,231 ft
AREA SURFACE FLOWS