Colorado Reservoirs
•
Big Thompson Watershed
Pinewood Reservoir
RESERVOIR REPORT
September 29 2023
1,122 acre-ft
+3.79% today 67% of Normal

•

Low

Water storage levels at Pinewood Reservoir are currently 1,122 acre-ft, about 67% of normal. The average for this time of year is approximately 1,698.52acre-ft. Maximum recorded Storage since record keeping began in 1954 was 1998-12-08 when levels reached 3,081 acre-ft. Lowest recorded Storage was 1982-04-29 when levels receded to 363 acre-ft. View historical levels.

Pinewood Reservoir in Colorado was created in the 1950s to provide water storage for agricultural and municipal purposes. The hydrology of the reservoir is primarily fed by snowmelt from the surrounding mountains and surface runoff from the adjacent hills. It is a popular recreation area and is used for fishing, boating, and camping. The reservoir also serves as a drinking water source for nearby communities. The surrounding area is home to a variety of wildlife, including deer, elk, and bald eagles. The reservoir has several hiking trails and picnic areas, as well as a boat ramp for easy access to the water. In addition to recreational use, Pinewood Reservoir plays an important role in supporting agriculture and providing drinking water for nearby communities.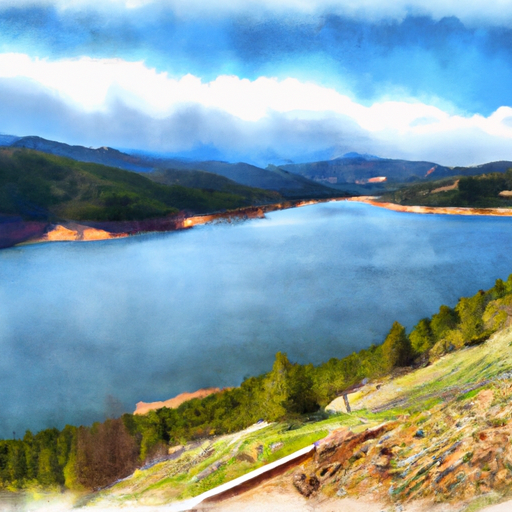 Geolocation
-105.290, 40.370
Elevation
6,570.33 ft
Storage 24hr Change
3.79%
Percent of Normal
67%
Minimum
363 acre-ft
1982-04-29
Maximum
3,081 acre-ft
1998-12-08
Average
1,699 acre-ft
AREA SURFACE FLOWS